Indian market is not as diverse as most developed nations and therefore people here prefer buying reliable products that are selling from decades and can help them move from one place to another with much ease. The sales figure for the month of February 2017 is a same story as the two wheeler segment sold a total of 13.62 lakh units, largely comprising of the same products that have been in the charts from consecutive years. Here is the full story behind top 10 selling bikes and scooters in India.
Top 10 Best-Selling Bikes & Scooters in India (February 2017)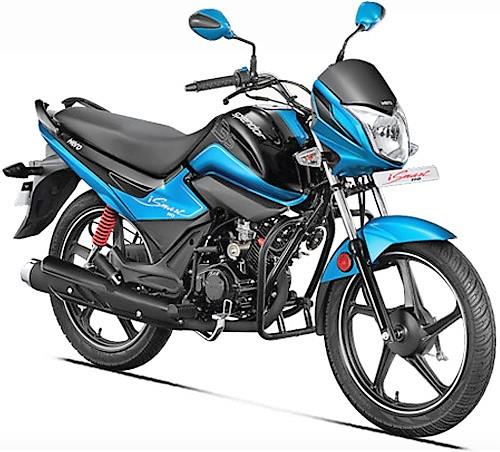 Hero Splendor iSmart 110
Top 10 Best Selling Bikes in India (February 2017)
1. Hero Splendor – 208,571
2. Hero HF Deluxe – 121,902
3. Hero Passion – 69,763
4. Honda CB Shine – 66,402
5. Bajaj Pulsar Series – 53,932
6. Royal Enfield Classic 350 – 40,768
7. Hero Glamour – 39,288
8. Bajaj CT 100 – 26,886
9. Bajaj Platina – 22,590
10. Honda CB Unicorn – 19,986
The number one selling bike in India is Hero Splendor, claiming a total sale of 2,08,571 units in Feb 2017. The second and third place is even secured by Hero bikes (HF Deluxe and Passion) while the fourth place goes to Honda CB Shine. The fifth spot is held by Bajaj Pulsar Series with 53,932 units while Royal Enfield Classic 350 claims sixth spot with 40,768 units. Hero Glamour takes the seventh spot while Bajaj bikes (CT100 and Platina) claims eighth and ninth spot. Honda CB Unicorn claims 10th place with 19,986 units.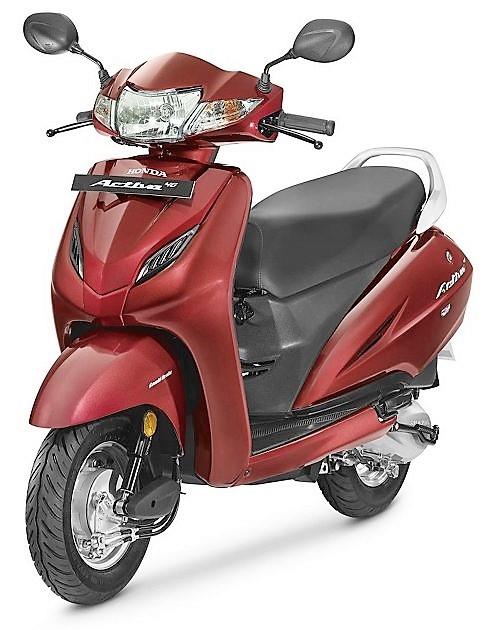 Honda Activa 4G
Top 10 Best Selling Scooters in India (February 2017)
1. Honda Activa – 217,098
2. TVS Jupiter – 51,817
3. Hero Maestro – 32,421
4. Suzuki Access – 26,795
5. Yamaha Fascino – 22,287
6. Honda Dio – 21,463
7. Hero Duet – 18,353
8. Yamaha Ray – 17,279
9. Hero Pleasure – 10,958
10. Honda Aviator – 10,211
The story for scooters is not different at all as the same player have been ruling the segment since last few years. Honda Active sold a total of 2,17,098 units in Feb 2017, winning over the Hero Splendor as number one two wheeler. TVS Jupiter stays second while Hero Maestro remains third on the chart. Suzuki Access and Yamaha Fascino claims fourth and fifth spot respectively.
The trends remain same as with every passing month, buyers are getting more and more attracted toward the same products due to their high levels of reliability. Some other factors that influence the sales include lower maintenance, higher resale value and lower consumption of fuel in its class. Things may change in the coming time with more buyers moving into the higher capacity biking segment.
[Source: Economic Times]